Saturday, 17. January 2015
After adding a sous-vide circulator to my cooking tools last year, I realized how much of a similarity this had w/ some of the Jenkins build automation work I've done. Restaurants use sous-vide to provide almost an idiot-proof consistency to their dishes as well as create dishes that weren't possible with control of temperatures and cooking time. Consistency in cooking is as important as it is in the software build process.
Sous-vide literally means cooking under vacuum. You seal your food in a food-saver bag (for long duration) or ziploc bag (short duration) and take all the air out of it so it's surrounded by water at the appropriate temperature. Here's what sous-vide cooking w/ an Anova heater/circulator looks like: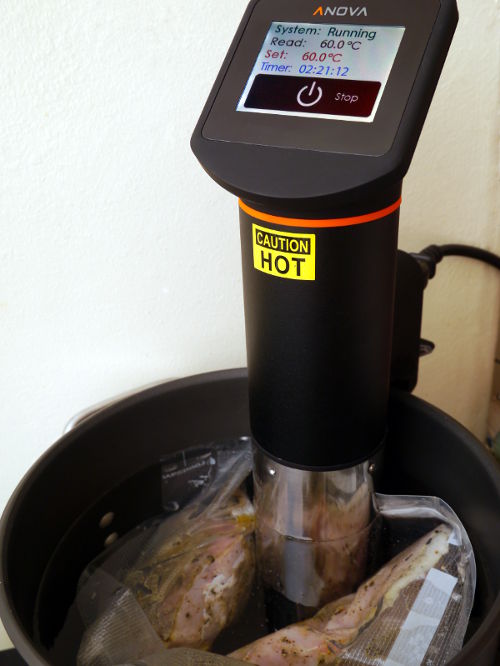 One of the classic things you can do with sous vide is do the perfect egg with a custard-like texture for the yolk. This happens at roughly 64C when cooked for about 50 minutes. Crack it on top of a piece of toast and sprinkle truffle salt on it and you've got a great easy breakfast (you can reheat an egg by leaving it in a cup of boiled water for a few minutes):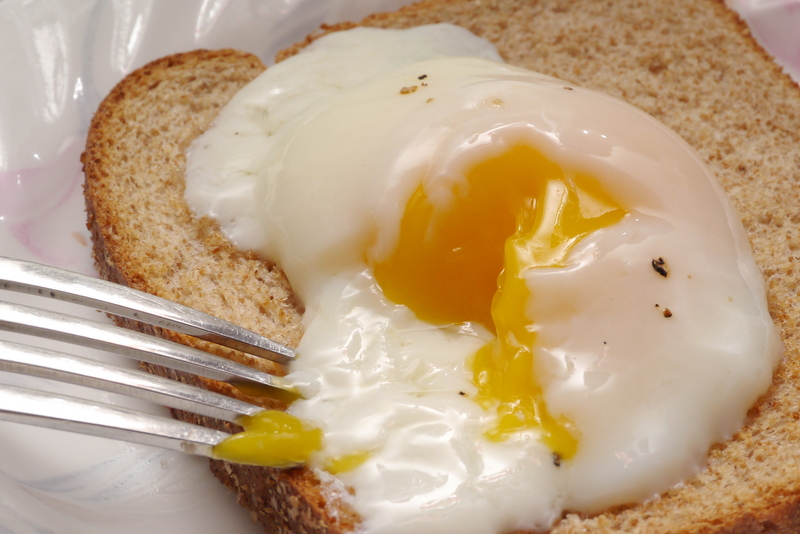 The following are recipes that worked well for me. I'll update this list as I find more but please let me know if you find any that you like a lot:

Beef Tenderloin - http://www.seriouseats.com/recipes/2010/08/sous-vide-beef-tenderloin-with-lemon-parsley-butter.html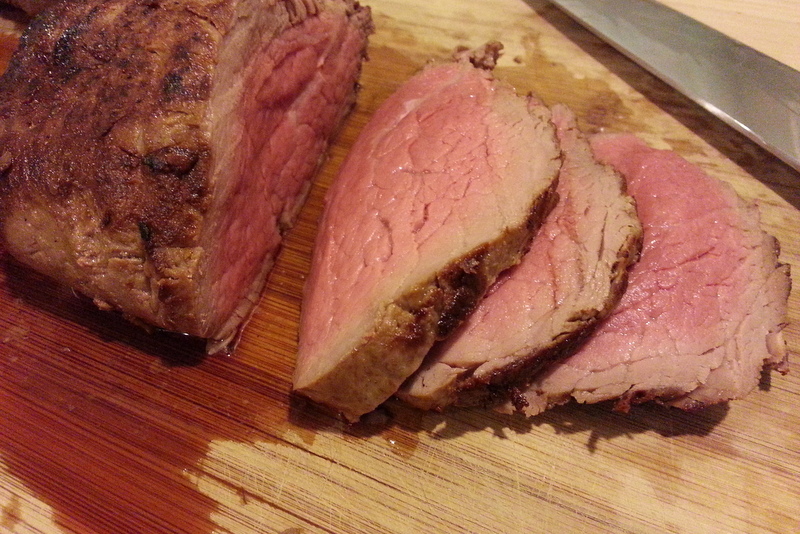 Turkey Breast - http://www.instructables.com/id/Sous-Vide-Turkey-Breast/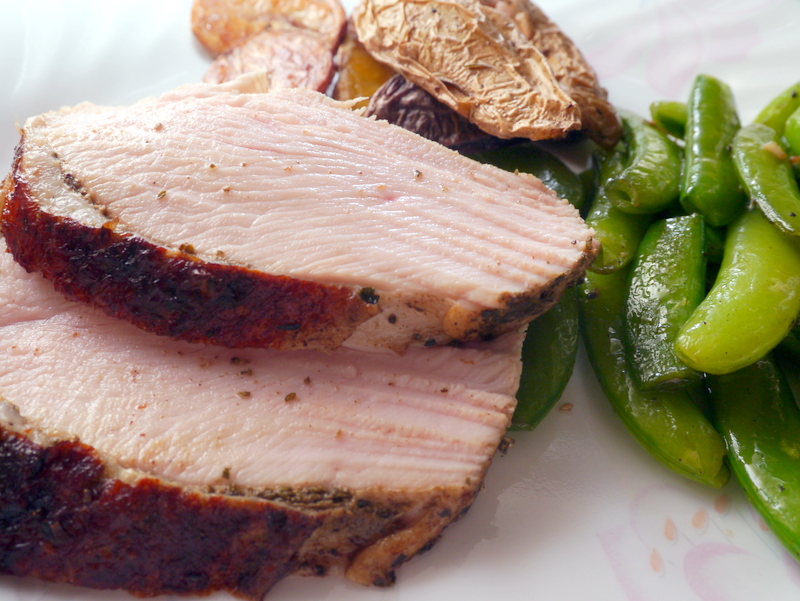 Pork tenderloin: http://blog.sousvidesupreme.com/2012/07/bill-the-butchers-sous-vide-pork-tenderloin/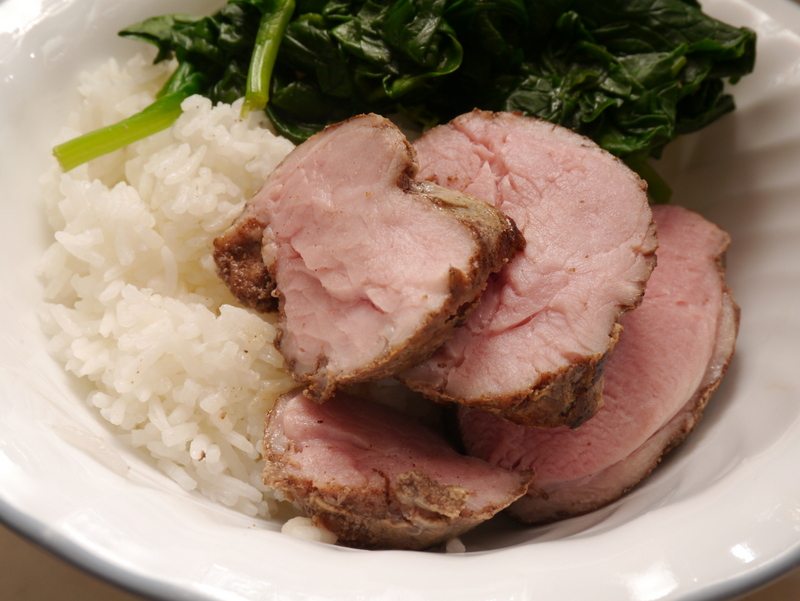 Perfectly medium rare steak: http://www.seriouseats.com/2010/03/how-to-sous-vide-steak.html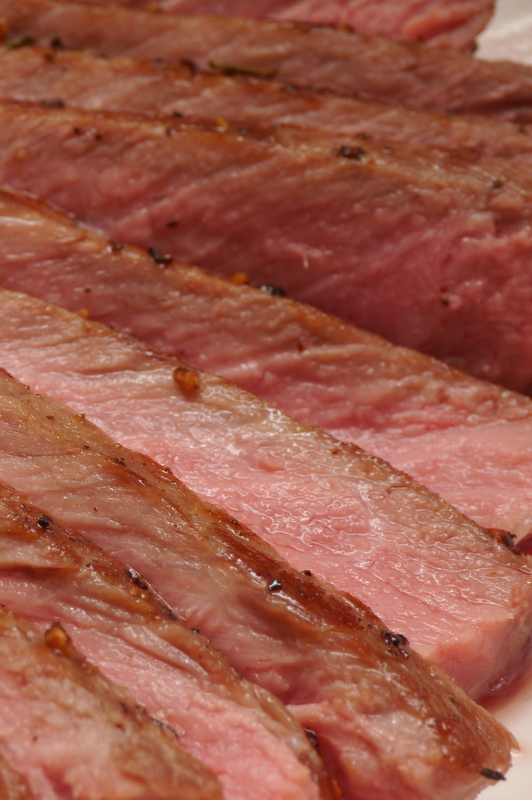 Short Ribs - http://modernistfoodie.blogspot.com/2012/12/48-hour-sous-vide-short-ribs.html
http://www.dadcooksdinner.com/2013/06/48-hour-sous-vide-grilled-short-ribs.html





Leg of Lamb: http://darindines.com/2013/04/03/sous-vide-leg-of-lamb/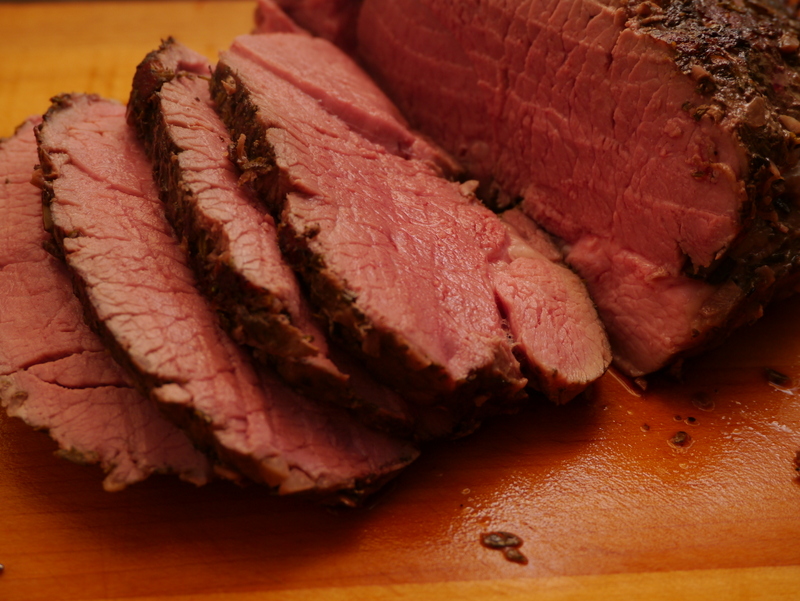 The Anova cooker isn't without its flaws including a buzzy motor and fit and finish like this: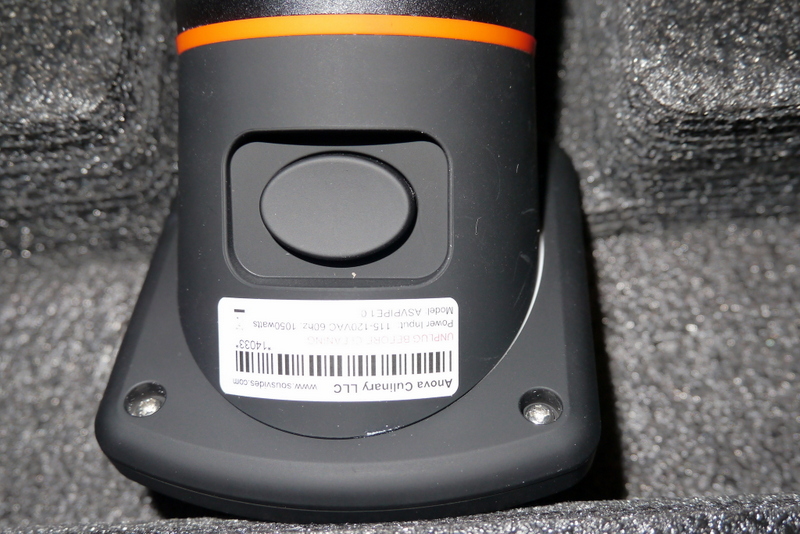 but it does let you take it apart to clean it which is valuable when your bag leaks and you have to clean up the mess that results. Their new cooker has been redesigned to be used w/ a smartphone and is much quieter, even though their phone app is months late (I'm still waiting for the app to be released to write up my thoughts on it).